---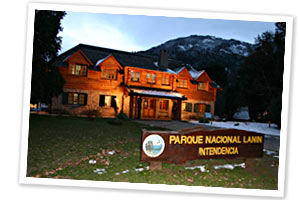 A National Park is much more than a simple collection of geographical data, scientific names for flora and fauna, or complex physical equations. Behind all that, lies an invitation to arouse the senses. A unique opportunity to open up your spirit and enjoy the sound of flowing water, the silence of the forest, the scent of flowers and the passing fluttering movement of a bird's wings flying over the lake.
The city of San Martín de los Andes and Lanín National Park are aware of this and put their best efforts in offering their visitors a unique natural area where minerals, flora and fauna silently play their assigned roles on the road to perfection. Based on a delicate balance of color, flavor, texture and sound… visitors feel they have finally reached Paradise.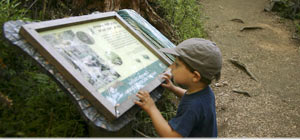 Interpretation Paths
Interpretation Paths and Visitor Centers show the best of our National Park.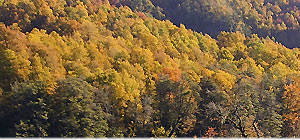 The forest
The unique flora of our National Park is not only beautiful but ecologically important.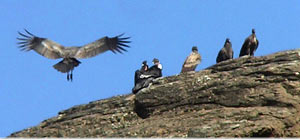 Forest Population
In the thickness of the forest, you will be able to feel the life of the particular fauna that inhabits the area.